Jonas residency in Japan at IAMAS
Archive for the 'bikes' Category
Saturday, May 31st, 2008
on the way there's everywhere rice….

me on the way

Monday, May 26th, 2008
Saturday, May 24th, 2008
thank you milo for the post. also in ogaki we have a bike storage system. :-) on the south side of the station there is a house where you can put your bikes guarded by two nice men… every now and then they also put the bikes in a straight row to save some space…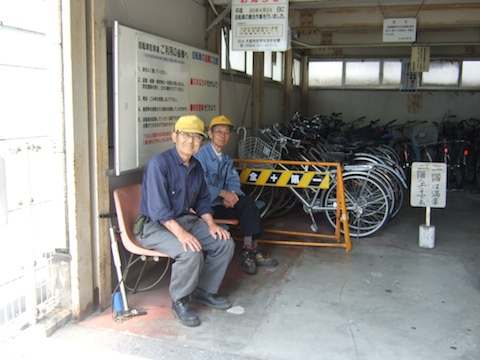 1st floor of the house…. never ending bikes

2nd floor…. still never ending. sometimes it's really hard to find a place.

on the northside of the station there is another place to put your bike. also millions of bikes. images will follow.